There are currently no webinars scheduled. Please check back later for updates.
Webinar Dates and Topics

| Date | Title | |
| --- | --- | --- |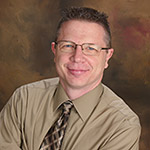 Presented by:
Kirk Berry
Kirk Berry, Vice President of Sales at Mastery, has over 20 years of experience in the e-learning industry. Mr. Berry strives to help organizations fully-realize the benefits of training by helping them initialize and utilize online training.
Mr. Berry has consulted with 500+ companies on the setup and implementation of online training and Learning Management Systems, and has presented 100+ webinars on the implementation of online training.
Mr. Berry loves sharing his experience in media production to provide instruction and consultation for the creation of custom online training content.