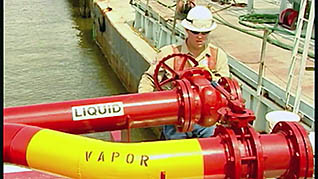 OSHA Maritime Training
OSHA Maritime Training
Mastery provides several OSHA maritime training videos on topics specific to the Maritime work environment. Maritime workers need to be trained on many general safety topics, as well as those specific to the Maritime field. Browse the following OSHA maritime training courses from Mastery and find the one that is best suited to your training needs.
The fatality of maritime transportation workers has been reported to be 11 times higher than the rate of other workers in the US. Statistics. This makes it quite clear just how important it is for workers and employers to be up-to-date on the OSHA safety procedures required for proper operation and survival aboard a ship.
Course Listing by Topic:
Compliance: OSHA Maritime
Single play retail price is listed, contact us for employer pricing.