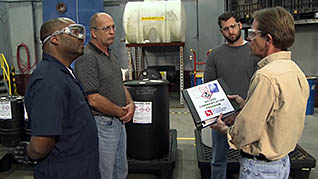 Mastery Training Services Governance, Risk and Compliance Training Courses
Mastery Training Services provides governance, risk management and compliance (GRC training) for various industries. When an organization reaches a certain size, it is important to handle these three disciplines in coordination with one another to keep everything running smoothly. Governance is the way a company organizes its overall decision-making structure. Companies use risk management measures to respond to a wide range of risks that could affect business objectives. The final piece of the puzzle is compliance, which means adhering to all mandated standards for the particular industry a business belongs to.
Whether you are looking for HIPAA or EPA compliance training, Mastery Training Services has everything you'll need to ensure that your organization is ready to handle any GRC training situation.
See all of the Governance, Risk and Compliance training that Mastery Training Services has to offer below: