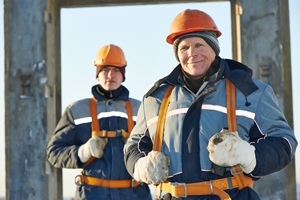 OSHA Construction Training
OSHA and the construction industry
Prioritize workplace safety and OSHA compliance with Mastery Training Services' expansive selection of online construction training courses. Our e-learning modules focus on key areas of risk, including fall protection, electrical safety, and materials handling, offering a holistic approach to keeping your workforce secure and compliant.
Recent OSHA data indicates that one in five worker fatalities in 2019 occurred in the construction sector, with falls, object strikes, electrocutions, and machinery entrapment accounting for over half of these tragedies. Investing in comprehensive OSHA construction training not only helps mitigate these "Fatal Four" risks but can also be lifesaving, potentially preventing hundreds of fatalities each year. Make Mastery Training Services your go-to resource for effective, up-to-date OSHA construction training.
Course Listing by Topic:
Compliance: OSHA Construction
Single play retail price is listed, contact us for employer pricing.