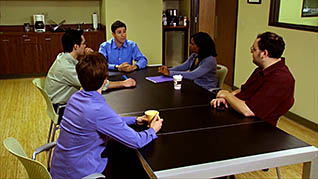 Mastery Training Services Offers Management Training Videos
Managing employees is a difficult task that takes many years of real-world experience to perfect. There are countless books written on this topic, as well as online management training resources. Some people think it's a skill you were either born with or else you just don't have it. Some individuals certainly are more suited for a profession in managing employees, but no matter who you are there are some core skills you can learn to make you a more effective manager.
You can help your business to take positive steps forward in management practices with the aid of Mastery Training Services' online management training. Managers should be adequately trained in the delegation of workplace tasks, giving positive employee feedback, dealing with organizational change and more. Our courses are inexpensive, easy-to-use, and will positively influence the way your company is managed.
Browse below for more online management training resources: