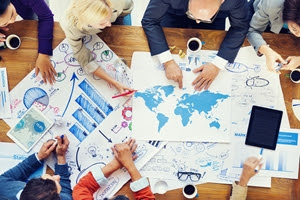 Organizational Change Management Training Courses
Organizational Change Management Training
Steering your team through business changes? Our range of change management courses equips managers to lead teams effectively through any organizational shift. Learn proactive strategies for navigating new processes, leadership transitions, or relocations, while ensuring fairness and effectiveness. These courses aren't just problem-solvers; they're a strategic investment in your organization's long-term agility and resilience.
Becoming well-versed in the strategies for managing change is now easier than ever with online organizational change management training from Mastery. Creating and cultivating employee mindsets for coming change can greatly improve a successful transition. Browse the organizational change training courses below to discover the right course for you and your company.
Course Listing by Topic:
Management: Change
Single play retail price is listed, contact us for employer pricing.