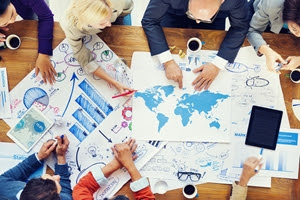 Organizational Change Management Training Courses
Organizational Change Management Training
Businesses are changing every day. New processes, new management, and new locations are just some of the ways change is imposed on employees and managers alike. Dealing with organizational change in a well-thought-out and effective manner that is fair to all parties can be a difficult task. However not dealing with or preparing for change can create even bigger problems. That's why organizational change management is such an important practice for companies.
Becoming well-versed in the strategies for managing change is now easier than ever with online organizational change management training from Mastery. Creating and cultivating employee mindsets for coming change can greatly improve a successful transition. Browse the organizational change training courses below to discover the right course for you and your company.
Course Listing by Topic:
Management: Change
Single play retail price is listed, contact us for employer pricing.