Training Solutions
Mastery Training Services has training solutions for just about any kind of workplace scenario in which you or your employees may find yourselves. With courses in a wide range of industries from manufacturing to office settings, there's sure to be training courses relevant to your business. Choose between one of the options below to be taken to the next step in your path to better training.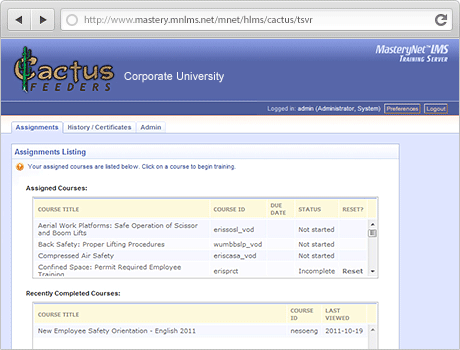 MasteryNet LMS
Enterprise-Class Learning Management
MasteryNet Learning Management System is an easy-to-use, yet sophisticated online learning management system that administers and delivers any online course and administers off-line training events. It runs in your browser over any Internet connection. There is no new software to install and startup is immediate.