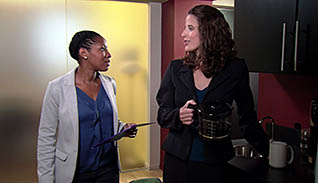 Learn Organizational Communication Practices with Mastery Training Services Training Videos
Effective business management can't be achieved without the help of some form of organizational communication. Organizational communication is basically a way of breaking down communication barriers between different groups of employees within a company to make sure each group is meeting their individual goals without impeding on the success of the overall company goals.
Training from Mastery Training Services provide organizational communication skills and knowledge to achieve company goals no matter what industry or setting you work in. Our courses focus on fostering employee innovation, health and safety, diversity and ethics training in the workplace.
Browse this list below to find the organizational communication topic that best suits your needs: