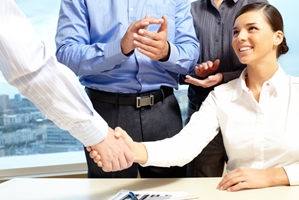 Ethics Training in the Workplace
Ethics in the workplace
What role do ethics play in the workplace? Ensuring your employees use ethical, innovative thinking can create an ethical and morally charged office culture. Inc. says one of the top 10 most important leadership skills in any environment is integrity. Are your employees as knowledgeable in ethics as you would like? With Mastery, ethics training in the workplace doesn't have to be difficult or time consuming.
Start with the top tier of your workforce, such as management and supervisors, for training. Ethics training in the workplace helps reinforce moral principles that then trickle down to other employees and can help pinpoint what areas your employees may need improvement in when it comes to personal integrity standards. Encourage integrity and ethics in the workplace with Mastery's e-learning courses today.
Course Listing by Topic:
Organizational Values: Ethics
Single play retail price is listed, contact us for employer pricing.