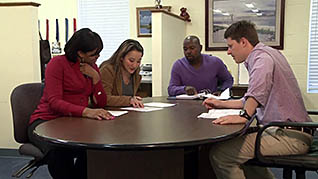 Mastery Training Services Human Resources Training Videos
It's not uncommon in companies of any size for issues to arise between employees. Whether these issues have to do with harassment, discrimination, stress or violence, a solution is needed for satisfactory conflict resolution. This solution comes from having a well-trained human resources department that is capable of handling a wide variety of complications.
Mastery Training Services offers a wide variety of HR training materials. Our HR training courses include topics such as stress management, workplace violence prevention, career development and more. Make sure your organization is up to date on the most effective and easy-to-implement HR management strategies.
See all of the HR training that Mastery Training Services has to offer below: