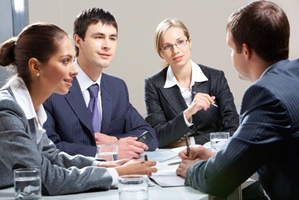 Harassment Training
Harassment Training Online: Do your workers understand their rights as employees?
Elevate your workplace culture from the get-go with Mastery Training Services' harassment prevention courses. Available online, our courses tackle vital issues such as recognizing harassment, fostering respect, and supporting colleagues. We also offer courses tailored to California and New York state laws.
Investing in this training goes beyond fulfilling legal requirements—it lays the groundwork for a positive, safe, and productive work environment. Make the smart choice for your team's well-being and your business' success with Mastery Training Services.
Course Listing by Topic:
Conflict: Harassment & Employee Rights
Single play retail price is listed, contact us for employer pricing.