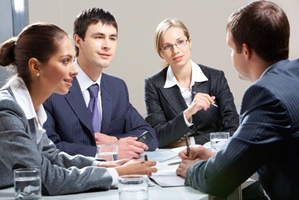 Harassment Training
Harassment Training Online: Do your workers understand their rights as employees?
Prevent harassment and cultivate a safe and respectful environment by encouraging employees to speak up, training employees on the signs of harassment, and enforcing a zero-tolerance policy for workplace discrimination and harassment. Mastery has many harassment training courses available online covering a range of harassment topics including creation of a respectful work environment, taking responsibility for personal actions and knowing how to be an ally for fellow co-workers. Mastery also has courses specific to California harassment training and New York harassment training.
Are your managers and employees aware of how to prevent harassment? Do they know the signs of an uncomfortable or unjust work environment? Ensure your workers understand their basic right to a conflict-free, open work environment, as well as their duty to make sure their actions enable the same for others.
Course Listing by Topic:
Conflict: Harassment & Employee Rights
Single play retail price is listed, contact us for employer pricing.