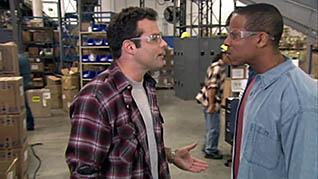 Conflict Resolution Training
Create a More Respectful Workplace with Conflict Resolution Training
Don't let recurring issues fester between employees and create a negative and resentful atmosphere. Working through differences helps to resolve conflicts amicably and improves workplace conduct. The conflict resolution training courses from Mastery will help rid your workplace of negative attitudes and instead promote ways to increase employee morale, as well as cooperative teamwork.
From entry-level staff to the CEO, no one is immune to workplace conflicts, which can disrupt team cohesion and, if left unresolved, escalate into bigger issues. Investing in conflict resolution training equips everyone with the tools to nip tensions in the bud, preventing minor disagreements from snowballing into major confrontations. Make training a priority to foster a more harmonious and productive work environment.
Course Listing by Topic:
Conflict: Conflict Resolution
Single play retail price is listed, contact us for employer pricing.