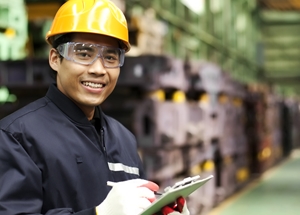 DOL Compliance Training
DOL Compliance Training
Elevate your organization's compliance with Department of Labor (DOL) regulations through Mastery Training Services' online courses. Navigating the intricacies of DOL mandates, which span from wage laws to workplace safety, is crucial for maintaining a lawful and efficient operation.
Our DOL Compliance training courses simplify these complex regulations with easy-to-understand videos. Each course is designed to provide actionable insights to help you make informed decisions about your organization's compliance needs. Browse our affordable range of DOL compliance training videos below to find the courses that best suit your company's requirements. Invest in compliance training today to mitigate risks and create a more effective workplace.
Course Listing by Topic:
Compliance: DOL
Single play retail price is listed, contact us for employer pricing.