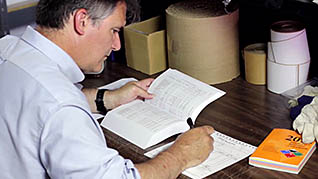 DOT Compliance Training
Ensure Compliance with DOT Regs with DOT HazMat Safety Training
Mastery offers many DOT compliance training courses to ensure Department of Transportation (DOT) guidelines are met. Whether your team is sending, shipping or receiving hazardous materials, make sure employees understand how to properly handle HazMats, prepare shipping papers and read and understand Hazardous Material labels. Browse Mastery Training Services' DOT compliance training courses to find the training resource that meets your needs.
In the U.S., more than 800,000 shipments containing hazardous materials are sent every single day. To avoid putting workers and members of the public at risk of injury or even death, it is vitalHazMats are packaged, transported and delivered safely and efficiently.
Course Listing by Topic:
Compliance: DOT
Single play retail price is listed, contact us for employer pricing.