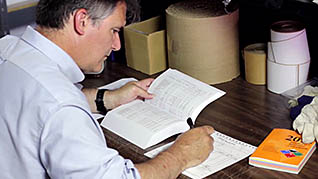 DOT Compliance Training
Ensure Compliance with DOT Regs with DOT HazMat Safety Training
Navigate Department of Transportation (DOT) regulations effectively with Mastery Training Services' online compliance courses. Our courses cover essential topics such as hazardous material handling, shipping paper preparation, and label reading, ensuring your employees are well-equipped for secure and compliant operations.
In the U.S., over 800,000 hazardous material shipments occur daily, making safety and compliance non-negotiable. Browse our range of DOT compliance training courses to find the resource that best meets your organization's specific needs. Invest in quality training today to mitigate risks and uphold public safety.
Course Listing by Topic:
Compliance: DOT
Single play retail price is listed, contact us for employer pricing.