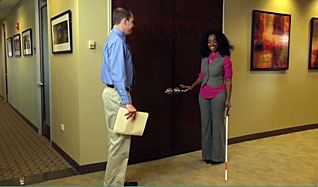 EEOC Compliance Training
EEOC Compliance Training
The Equal Employment Opportunity Commission (EEOC) is in place to make sure employees are treated fairly throughout the entire employment process. The EEOC ensures there is no discrimination based on age, race, gender, religion, or other characteristics not related to the actual requirements of the job. The following training videos from Mastery help managers and employees comply with EEOC regulations.
Stay ahead of Equal Employment Opportunity Commission (EEOC) regulations with Mastery Training Services' comprehensive online courses. Covering a broad spectrum of topics—from the legal nuances of conducting interviews to handling sexual harassment investigations and overcoming unconscious bias—our training modules offer an affordable, user-friendly way to keep your organization compliant and inclusive. Browse our list of EEOC compliance training videos to find the course that best aligns with your specific needs, and invest in building a more informed and equitable workplace today.
Course Listing by Topic:
Compliance: EEOC (HR compliance)
Single play retail price is listed, contact us for employer pricing.