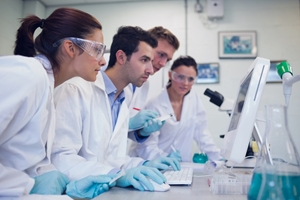 Lab Safety Training Courses
Keep Your Lab Accident Free with Lab Safety Training Courses
Laboratories pose a number of potentially serious safety risks, making it crucial for workers to receive thorough training. Mastery offers an array of lab safety training courses to help your team prevent accidents and prepare for emergencies. Course topics cover chemical spills, lab emergencies, basic first aid, handling of glassware, chemical explosion prevention, contamination prevention, fire prevention, personal protective equipment, chemical storage, use of eyewash and safety shower stations, and lab hoods.
These lab safety training courses use real-world examples and interactive quizzes to engage participants and ensure they thoroughly understand the material. Our cost-effective online training courses empower your employees to keep themselves and others safe in the lab. This leads to increased productivity and efficiency as well as better team morale.
Course Listing by Topic:
Safety: Lab Safety
Single play retail price is listed, contact us for employer pricing.