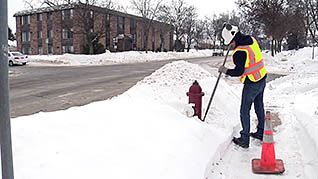 Heat and Cold Stress Training
Heat and cold stress training to prevent injury at work
If your employees are working in extreme temperature conditions, whether hot or cold, they need to know proper safety procedures for working in these environments. Without careful preparation or know-how, workers in extreme heat or cold are much more likely to suffer from heat stress, frostbite, or cold stress.
Mastery's heat and cold stress training videos teach your employees how to prepare themselves for working in hot or cold conditions. Our courses also inform employees what they should do if they or one of their co-workers are suffering from heat stress or cold stress. Click on any of the training videos below to learn more about the course and how it could potentially change the outcome of a dire workplace situation.
Course Listing by Topic:
Safety: Temperatures - Cold and Heat Stress
Single play retail price is listed, contact us for employer pricing.