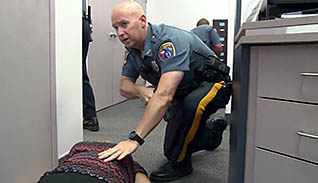 Workplace Emergency Preparedness Training
Train your workplace to be prepared for any type of emergency
Emergencies, by nature, can happen at any moment. Therefore, you can't exactly plan for them. You can, however, prepare for them. The more prepared you are for a workplace emergency, the more likely you are to avoid any serious consequences. A workplace emergency can be anything from a HazMat contamination to an active shooter situation. Workplace emergency preparedness training can ensure your employees safety in any situation.
If you need an emergency plan, look through our videos on the topic below to provide your employees with the correct training. Our workplace emergency preparedness training videos are easy to use and provide effective training for any employee.
Course Listing by Topic:
Security: Emergency Preparedness
Single play retail price is listed, contact us for employer pricing.