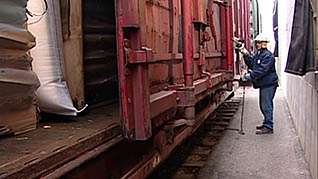 Railroad Training
Safety training and instructional courses for railroad workers
Make sure your employees are up to date on injury prevention and safety measures to be taken when working on a railroad or rail yard. Injuries are almost always preventable. With proper training, everyone involved in the operation will be much safer. New employees and veterans alike will be able to benefit from our training courses featuring the railroad industry. These courses take place online and are easy to use, affordable, and effective. Look through the list of topics below to find the training videos applicable to you and your employees.
Course Listing by Featured Workplace:
Railroad
Single play retail price is listed, contact us for employer pricing.