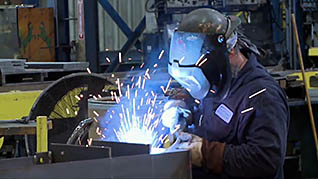 Welding Training Online
Simple and Effective Welding Training Online
Every employee taking part in the practice of welding must keep both safety and practical know-how at the front of their minds. Utilizing Mastery's online welding training courses can ensure these goals are achieved. No matter what the specific operation is, welding can be dangerous and only those who have been informed accurately should be handling the job.
Mastery training courses are easy to use for any employee while remaining accurate and informative. If you or your employees need welding safety training or a safety training refresher, choose from one of the welding training online videos below.
Course Listing by Topic:
Occupational Skills: Welding
Single play retail price is listed, contact us for employer pricing.