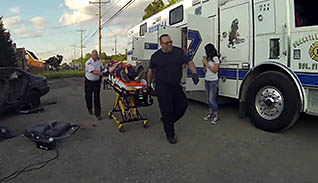 Emergency Response Training
Be prepared for any emergency
Proper training is almost never more important than when it's for responding to emergencies. You never know what might happen when at work, but there are measures to take so you and your employees are better prepared. Whether it's a bloodborne pathogens exposure or a poisonous gas leak, knowing what to do right away will save you a lot of time when an emergency strikes, and it just might save lives as well.
Mastery Training Services provides emergency response training courses at an affordable cost. Don't wait until an emergency strikes. Browse the list of emergency response training videos featuring emergency response environments.
Course Listing by Featured Workplace:
Emergency Response Services
Single play retail price is listed, contact us for employer pricing.