Creating a Mindset for Change
Evolve your organization's culture to become more:
Innovative
Creative
Change adaptive
Learn More
Read Case Study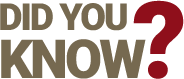 Change is inevitable. Learn to deal with it.
When it comes to change, most organizations get stuck on providing a path to success in the face of change. This program demonstrates how a collective "Mindset for Change" and innovation helps leaders and employees become more creative, innovative and adaptive when facing change.
Enable your team to take control of workplace changes and challenges; change your corporate mindset with this program.
Learn More
Interested in Creating a Mindset for Change at Your Organization?
Fill out this form and we'll contact you with more information on how to get your organization started.