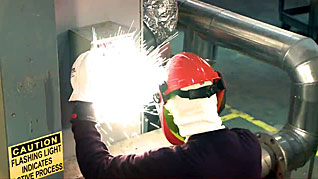 Electrician Training Videos
Electrician Training Videos
Electricians need to have formal training to safely perform their duties. Mastery Training Services' electrician training videos provide this formal training. These are comprehensive, detailed, and accurate courses that can serve as a helpful supplement or refresher to any electrician learning electrical maintenance and repair.
When it comes to electrical repairs, safety cannot be ignored. Far too many unnecessary injuries have occurred from uninformed or careless actions. Such mistakes can lead to shocks, power outages, or electrocutions. Avoid these pitfalls with the help of these electrician training videos from Mastery.
Course Listing by Topic:
Occupational Skills: Electrical Repair & Maintenance
Single play retail price is listed, contact us for employer pricing.