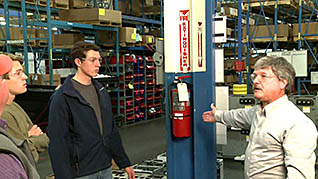 Emergency Response Training Videos
Emergency Response Training Videos for Employee Training
No chances should be taken when it comes to preparedness for emergency situations. While you can't predict when an emergency will strike, there are certainly many ways for you and your employees to become better prepared for when they do. Having a workplace emergency action plan in place is one of the best ways to get all employees on the same page. Our emergency response training videos teach you how to create and implement such a plan.
We also have a wide range of emergency response videos pertaining to other topics that can vary depending on your workplace. These videos include topics such as HAZWOPER: Emergency Response Plan, Maritime: Marine Fire Prevention, and Oilfield Emergency and Incident Response. Browse the full list of emergency response training topics below to find the videos best suited to the needs of you and your employees.
Course Listing by Topic:
Occupational Skills: Emergency Response
Single play retail price is listed, contact us for employer pricing.