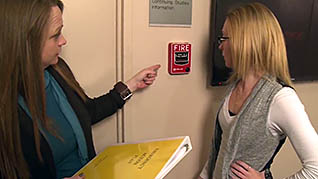 Workplace Emergency Action Plan
Train employees to prepare for possible workplace emergencies
Unfortunately, accidents and emergencies happen, even if we don't want to believe they will happen to us. Being prepared for an emergency or accident at work ensures a safe recovery to get the business back to work as quickly as possible.
These emergency preparedness and response training courses cover topics such as the Emergency Action Plan, hazardous materials spills, laboratory emergencies, the use of safety showers and eye wash stations, response to active shooter situations, coping with natural disasters, and more. Use these training courses to improve the awareness of emergencies in your workplace.
Course Listing by Topic:
Safety: Emergency Preparedness and Response
Single play retail price is listed, contact us for employer pricing.