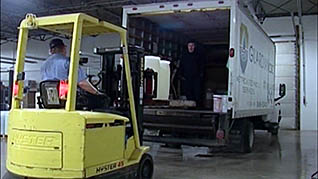 Hazmat Transportation Training Online
Hazmat Transportation Safety Training Online
Hazardous materials (HazMats) must be transported with the greatest care. Any worker dealing with a hazardous material, whether it be toxic, flammable, or explosive, needs to be given proper training. Hazmat transportation training online can cover anything from security, to handling, to transportation.
These courses from Mastery Training Services cover HazMat Transportation Training. Make sure your employees are familiar with the procedures and safety precautions to take when working with HazMats. Whether transporting hazardous materials on land or on sea, these training videos have got you covered. Don't take any chances when it comes to the transportation of hazardous materials. Browse the courses below to find the right course for your employees.
Course Listing by Topic:
Security: Transportation
Single play retail price is listed, contact us for employer pricing.