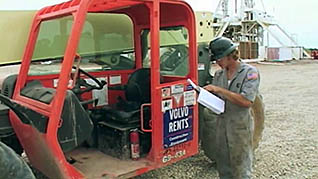 Oil Field Training
Oil platform training and much more for oil field workers
Oil field and oil platform training is crucial for anyone working in the field. Safety measures are put in place for a reason. If you need a new training system for your workers in the oil field, Mastery has a long list of easy to use online courses. Our training provides your workers with instruction on a wide range of topics including hydrogen sulfide safety, rigging, and forklift operation. Simply browse the list below to find the course or courses best suited for your oil field work situation.
Course Listing by Featured Workplace:
Oil Field and Oil Platform
Single play retail price is listed, contact us for employer pricing.