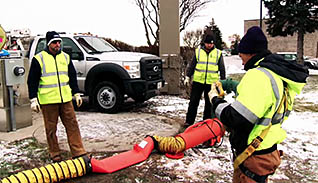 Utility Training
Training videos for utility service workers
Mastery Training Services provides courses on utility training topics. These training videos provide safety and maintenance tips for stormwater management, electrical work, confined spaces, and more. Whether bringing in new employees, refreshing old employees, or simply updating your old training system, our training videos are a great affordable, efficient and effective resource. Anyone can quickly learn how to safely work in the utility industry with our utility training courses. Read through the list below to find the training videos featuring utility service workplaces.
Course Listing by Featured Workplace:
Utility Service
Single play retail price is listed, contact us for employer pricing.