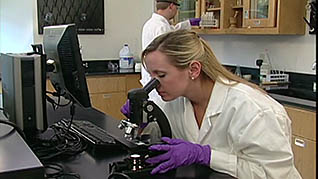 Lab Training Videos
Safety training courses for working in a lab
When we think of labs one of the first things most people picture is someone in a lab coat and safety goggles. There's a reason these two things are so closely associated with working in a lab. They are important because both these things serve the purpose of increasing safety.
Our lab training videos cover various topics related to safety while working in a lab. From the safe handling of glassware to the use of safety showers and eye washes, Mastery Training Services online training courses teach your employees or students how to properly handle laboratory equipment in a safe fashion.
Course Listing by Featured Workplace:
Laboratory
Single play retail price is listed, contact us for employer pricing.