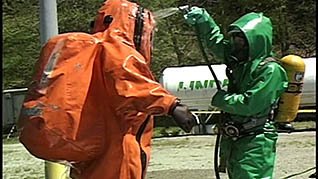 HAZWOPER Course
HAZWOPER training videos
Any employee who is working with hazardous waste should be trained on Hazardous Waste Operations and Emergency Response (HAZWOPER). If hazardous waste is ever leaked or spilled in any way, immediate action must be taken to ensure no harm is done to individuals or the surrounding environment. If you are looking for the best online training solution for your employees who work with hazardous waste, invest in a HAZWOPER course from Mastery.
Our courses are comprehensive and cover everything your employees need to know about the topic. With easy to use HAZWOPER courses online, your employees will be able to handle hazardous waste materials safely and manage any serious emergencies that might occur.
Course Listing by Featured Workplace:
Hazardous Waste Operations
Single play retail price is listed, contact us for employer pricing.