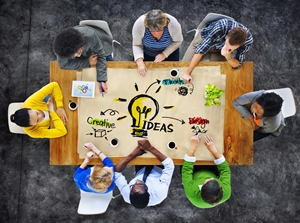 Company Vision Training
Form a strong company vision
Defining a company vision can help to strengthen the communal values held by members of an organization. In addition to strengthening these values, it can make communication among employees easier. This is because it focuses them on similar goals that foster a sense of teamwork in even the most diverse work environments. The following training videos help you to define a company vision and develop leadership strategies around it.
Our online training videos are easy to use for any employee. Browse the list below for topics ranging from "Communicating Your Company's Vision" to "Aligning Team Goals".
Course Listing by Topic:
Organizational Values: Company Vision
Single play retail price is listed, contact us for employer pricing.