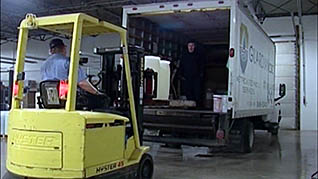 Loading Dock Training
Safety training for working on a dock
Working on a loading dock comes with a plethora of risks and challenges. Workers must be physically fit and prepared mentally to handle the stresses of a job in this environment. Only with the proper training can you be certain your employees on the loading dock are both safe and proficient at what they do.
Loading dock training courses are available from Mastery Training Services at an affordable cost. With our easy-to-use interface and efficient video teaching style, your employees will be trained on day-to-day safety for loading dock operations in no time. Browse our list of course topics below to find the best loading dock training for your employees.
Course Listing by Featured Workplace:
Loading Dock
Single play retail price is listed, contact us for employer pricing.