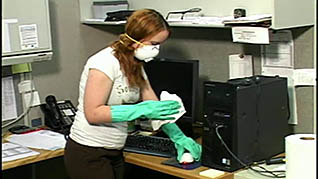 Workplace Health and Wellness Course
Training for maintaining health while on the job
No matter where you work, health and wellness of you and your employees should be one of your top values. When employees are unhealthy, they are less happy and less effective at performing their job. Hopefully your employees can watch after their own health, but there are some safety considerations they may not be aware of. It is your job to make sure they know everything there is to know about staying healthy while on the job.
With our workplace health and wellness courses you can ensure your team is informed on just about any health or safety topic relevant to your line of work. Browse the list below to find the health and wellness courses to fit your needs.
Course Listing by Topic:
Safety: Health and Wellness
Single play retail price is listed, contact us for employer pricing.