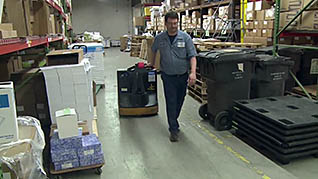 Warehouse Training
Warehouse training courses for safety, maintenance, and management
What all warehouses have in common is the risk involved when working in them. Minimize your risk by investing in the proper warehouse training. Mastery Training Services provides warehouse training videos covering the many different safety issues an employee might encounter in a warehouse. These training videos are affordable, easy to use, and comprehensively cover their given topic. Browse the list below to find the training video or videos that are best for your warehouse workplace training needs.
Course Listing by Featured Workplace:
Warehouse
Single play retail price is listed, contact us for employer pricing.