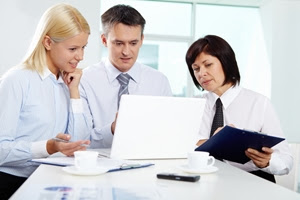 Computer Skills Training Courses
Take your computer skills to the next level our with training courses
With technology changing so quickly, it is vital for employees to understand how their systems work and how to adapt quickly to updates. Use these computer skills training courses to keep employees updated on Microsoft and Windows software and to give you a leg up in your workplace and your career.
Mastery's computer skills training courses are designed to help users learn and better understand Microsoft programs. Courses cover a wide range of capabilities of various Microsoft programs, including Access, Excel, Office, PowerPoint and Word. There are also courses to guide users through Windows OS features, learn data security strategies and basic networking essentials. Get the most out of your computer office applications by applying the lessons learned from Mastery's computer skills training.
Course Listing by Topic:
Occupational Skills: Computer Skills
Single play retail price is listed, contact us for employer pricing.