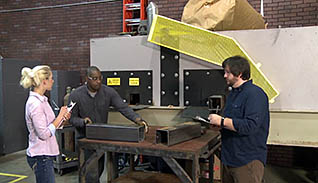 Manufacturing Plant Training
Safety training for workers in a manufacturing plant
Safety should be a top priority for any manufacturing plant employee. Saving time and money does no good if your employees are getting injured. With the proper training, your employees will be able to avoid injury and act with accountability. Whether lifting heavy objects, avoiding dangerous distractions on the job, or improving communication skills, our manufacturing plant training will prepare workers for just about any situation.
Invest now in Mastery's comprehensive training courses that are affordable, easy to use, and, best of all, effective. Look through the list below to find training featuring the manufacturing environment.
Course Listing by Featured Workplace:
Manufacturing Plant
Single play retail price is listed, contact us for employer pricing.