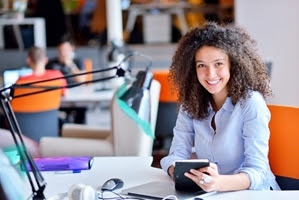 Workplace Training Videos
Workplace training videos from Mastery
Mastery is your best source for online workplace training videos. We have hundreds of training videos for everything from improving communication, to fire safety, to leadership skills, all featuring an office environment. Our courses cover different office workplace scenarios and how to handle them as a manager or as an employee. Improve the ability of your workplace to function as a unified whole by providing them with training to motivate them and help them to improve at their jobs. Browse through our extensive listing of workplace training videos featuring an office setting to find the best courses for you and your employees.
Course Listing by Featured Workplace:
Offices
Single play retail price is listed, contact us for employer pricing.