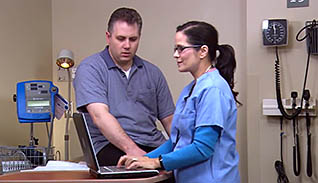 Healthcare Facility Training
Online training courses for workers in a healthcare facility
To function optimally, healthcare facilities must be maintained to be safe, clean, and orderly. Managing a staff that understands this is only possible with the proper training. Mastery Training services has healthcare facility training courses on a variety of topics relevant to workers in the industry. These courses cover everything from customer service with patients, to hazard communication, to resolving conflicts. Our affordable healthcare facility training courses are easy to use and will prepare your employees to effectively handle whatever situation they encounter.
Course Listing by Featured Workplace:
Healthcare Facilities
Single play retail price is listed, contact us for employer pricing.